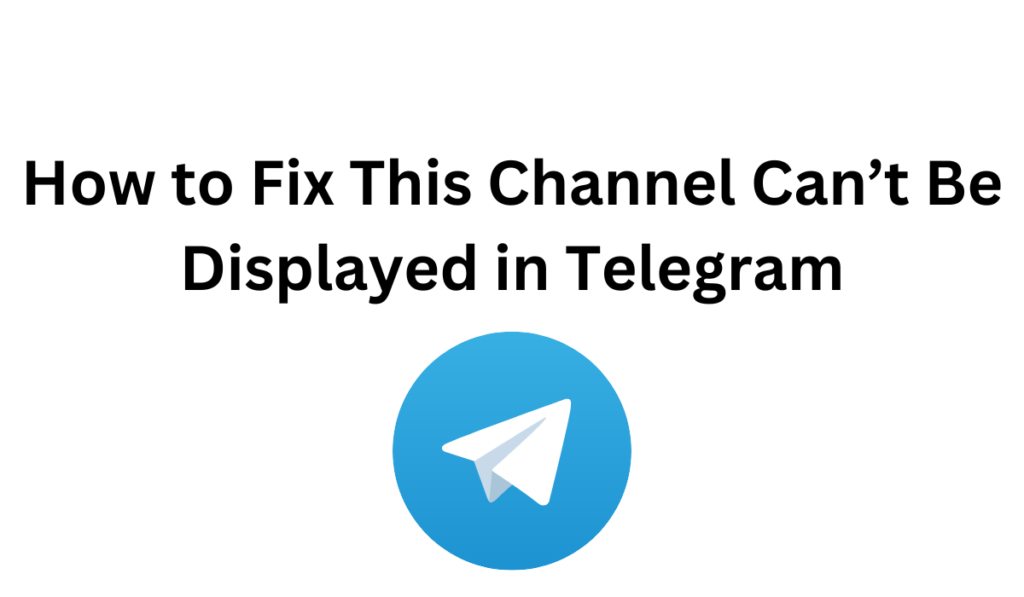 If you are experiencing the issue where your Telegram app displays the message "This Channel Can't Be Displayed," there may be a few reasons behind it. In this guide, we will explore the possible causes and suggest potential solutions to fix the issue.
Telegram is a cloud-based instant messaging and voiceover IP service that was first launched in 2013. It was developed by the brothers Pavel and Nikolai Durov, who also founded the Russian social network VK.
Telegram is available on multiple platforms, including iOS, Android, Windows, and macOS, and it has gained a reputation for its strong emphasis on security and privacy. Telegram offers features like end-to-end encryption for messages, the ability to set self-destruct timers for messages, and the option to use two-factor authentication.
Additionally, Telegram supports group chats with up to 200,000 members and channels that can be used for broadcasting messages to large audiences. The platform has gained popularity around the world, with over 500 million active users as of 2021.
If you encounter the Telegram error message "This channel can't be displayed," there are a few possible solutions you can try. If you are unsure why this message keeps appearing, read on to learn more about the issue and some potential fixes to restore visibility to your Telegram channels.
This Channel Can't Be Displayed
If you are encountering the "This channel can't be displayed" error message in Telegram, here are some potential solutions you can try:
Disable content filtering: The error message may be due to content filtering being enabled on your account. To disable it, go to Settings > Privacy and Security > Content Filtering, and disable the toggle switch.
Enable sensitive content: If content filtering is not the issue, it may be that the channel you are trying to access contains sensitive content. To enable viewing of sensitive content, go to Settings > Privacy and Security > Sensitive Content, and enable the toggle switch.
Check your internet connection: The error message may be due to a poor internet connection. Try connecting to a different Wi-Fi network or using mobile data to see if the issue is resolved.
Update the Telegram app: Make sure that you have the latest version of the Telegram app installed on your device.
Clear cache and data: If the above solutions don't work, try clearing the cache and data for the Telegram app in your phone settings.
To disable sensitive content on Telegram, you must access the Telegram website, as this option is not available within the Telegram app. It's important to note this if you're attempting to disable filtering. Disabling filtering allows users to display sensitive media in public channels across all their Telegram devices.