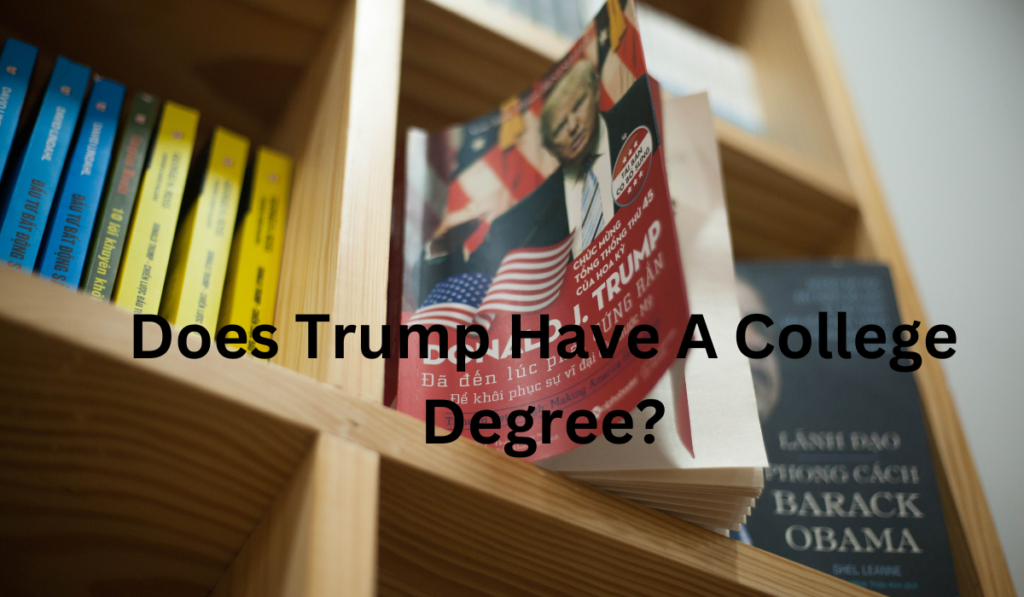 Donald Trump is a businessman, television personality, and politician who served as the 45th President of the United States from 2017 to 2021. He was born on June 14, 1946, in Queens, New York City, and began his career working for his father's real estate business.
Trump is known for his controversial statements and policies, particularly on immigration, trade, and foreign affairs. Prior to his presidency, he was the host of the reality television show "The Apprentice" and was involved in various business ventures, including real estate development and licensing his name for various products and services.
Donald Trump is a former President of the United States who had a tumultuous term in office, marked by scandal and controversy. He is notable for being the only US President to have been impeached twice.
During his time in office, Trump made several decisions that were widely criticized for their negative impact on the country's social, economic, and political spheres. In addition, his academic background has been a subject of scrutiny and debate, as there is no clear evidence to confirm whether he attended college.
This has generated interest among both Americans and people worldwide.
Does Trump Have a college Degree?
Donald John Trump does indeed have a college degree. He earned a bachelor's degree in economics from the Wharton School at the University of Pennsylvania in 1968. However, the university has not been very forthcoming about his time there.
Prior to attending the University of Pennsylvania, Trump spent two years at Fordham University, where his grades were described as "respectable."
Donald J. Trump Education Background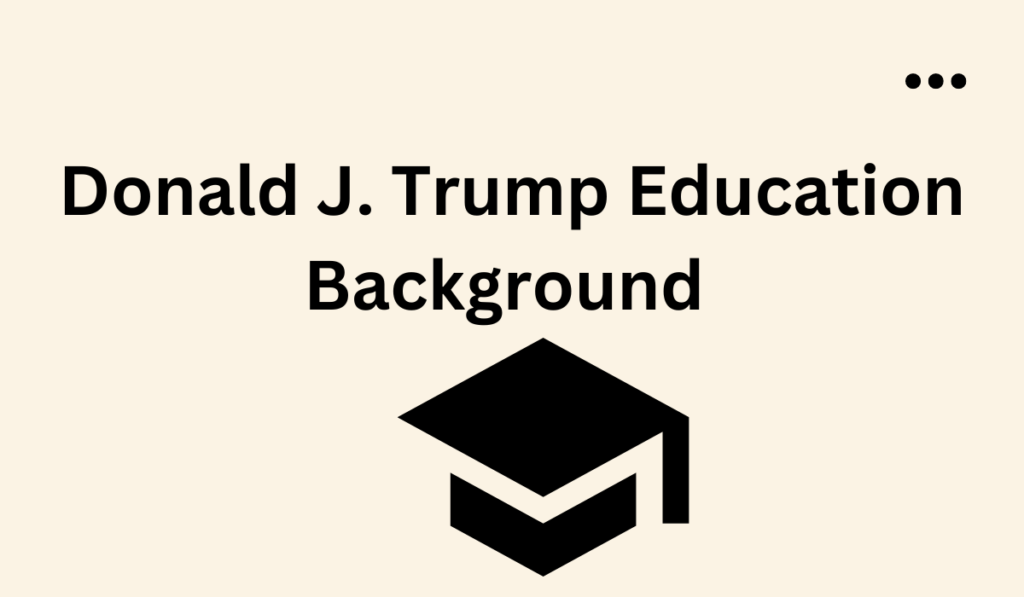 Donald Trump began his education at the Kew-Forest School, a private pre-kindergarten through 12th-grade school located in Queens, New York. The school was founded in 1918, and Frederick Trump, Donald's father, was a member of the school's governing board.
As a wealthy businessman, Frederick was able to afford the tuition fees for his son's education. Donald attended Kew-Forest until the seventh grade.
1. The Military School
Donald Trump was sent to a military school in upstate New York in 1959 due to concerns about his unruly behavior. Specifically, he attended the New York Military Academy (NYMA) in Cornwall-On-Hudson.
While the exact reason for his transfer to the military school is not clear, it is known that he completed his high school education there. During his time at NYMA, Trump was involved in various activities and associations, displaying his energetic personality.
2. Fordham University
Donald J. Trump attended Fordham University for two years before transferring to the Wharton School at the University of Pennsylvania. He was admitted to Fordham in 1964 and studied there for two years before transferring to Wharton in 1966. While at Fordham, he studied business and economics.
However, he did not graduate from Fordham and instead received his bachelor's degree in economics from the Wharton School in 1968.
3. The Wharton School of Business
Donald J. Trump attended the Wharton School of the University of Pennsylvania, where he earned a Bachelor of Science degree in Economics in 1968. Wharton is a prestigious business school that is known for its rigorous academic program and is highly regarded in the business world.
Trump has often cited his education at Wharton as evidence of his business acumen and intelligence.
Why Are People So Concerned About Trump's College Degree?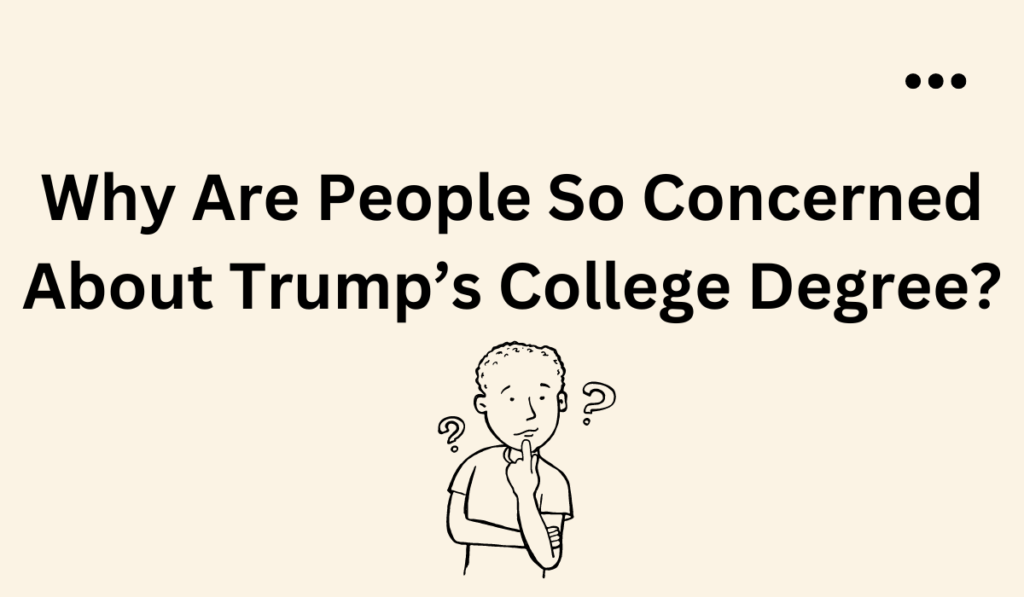 Over the years, there have been numerous blog posts, articles, and forums dedicated to discussing the academic backgrounds of various presidents. Typically, people would peruse yearbooks and old policies without much fanfare.
However, Donald Trump's case was unique in that his claims about President Obama's academic records sparked speculation about his own educational achievements. This ignited curiosity among people who wanted to learn more about his academic history.
1. Donald Trump Criticism of Obama's Academic Records
During the presidential campaigns, Donald Trump's college degree became a topic of discussion. This was ironic given his criticism and questioning of Barack Obama's academic records, claiming to be more superior. Trump even ridiculed Obama for not being remembered by most of his Columbia classmates and questioned his Columbia and Harvard certifications.
However, Trump's vocal criticism against Obama raised suspicions and led to a background check on his own education. It was found that both Obama and Trump attended less competitive universities in their first two years; Obama attended Occidental and Trump attended Fordham.
Both later transferred and earned their bachelor's degrees from ivy schools, with Obama graduating from Columbia and Trump from Pennsylvania. Neither graduated with honors, and Trump wasn't well remembered by most of his Pennsylvania classmates.
While Obama went on to earn a "magna cum laude" from Harvard law school, Trump did not attend any graduate school. Despite Trump's claims of academic superiority, the evidence suggests otherwise.
2. He Lied To Have Graduated as Best in His Class
Initially, Donald Trump's college degree was not a topic of discussion. However, he brought attention to it by speculating about Barack Obama's GPA. He then urged the media to report that he was first in his class at the Wharton School of the University of Pennsylvania.
In addition to lying about his grades, Trump threatened legal action against his alma mater if they released his GPA. This lie was particularly amusing to people. Why would he lie about something so inconsequential? As a result, interested parties decided to investigate his education.
They discovered that Trump had indeed lied about his GPA. He did not graduate with honors, as he claimed. To graduate with honors from the Wharton School, a student's GPA must be at least 3.40. Trump's GPA was either average or below average.
It's also possible that he received a sanction for student conduct violations or academic integrity issues, but there is no concrete evidence of this.
3. He Was So Obsessed About GPA
At the age of 72, some wondered why Donald Trump was fixated on his GPA, a rather childish preoccupation for someone of his age. Many successful public figures have amassed wealth and achieved success without having a college degree, such as Bill Gates. Trump, who is older and more experienced, should have recognized this. Grades are not necessarily indicative of future success.
In addition to his fixation on GPA, Trump has also been obsessed with his IQ, even though it is a self-reported measure with no objective way to verify it. Trump has claimed to have a higher IQ than others, which he uses to dismiss their views without engaging with them directly.
Donald John Trump Net worth
As of 2021, the net worth of Donald John Trump is estimated to be around $2.4 billion, according to Forbes. However, his net worth has fluctuated over the years, and there is some debate about the actual amount of his wealth.
Trump has been involved in various business ventures, including real estate development, hotels, and golf courses. He also made money through his television show, "The Apprentice," and has written several books. However, he has faced financial challenges over the years, including bankruptcy filings for some of his companies.
Conclusion
Donald Trump did not attend any public primary or secondary school, as he was the son of a very successful businessman who could afford to pay for private schools. However, there are no records of his academic honors or distinctions during this time, and even his college years are somewhat obscure due to the lack of documentation.
While this lack of documentation did not seem to bother many of Trump's supporters during his campaign, some argued that his business successes were proof of his qualification for the presidency.
However, the inability to thoroughly review his academic background raised concerns and harmed his political standing, as he was not able to earn the trust and support of many academics and professionals.